THE LANDSCAPE GARDENER'S JPM TIPPER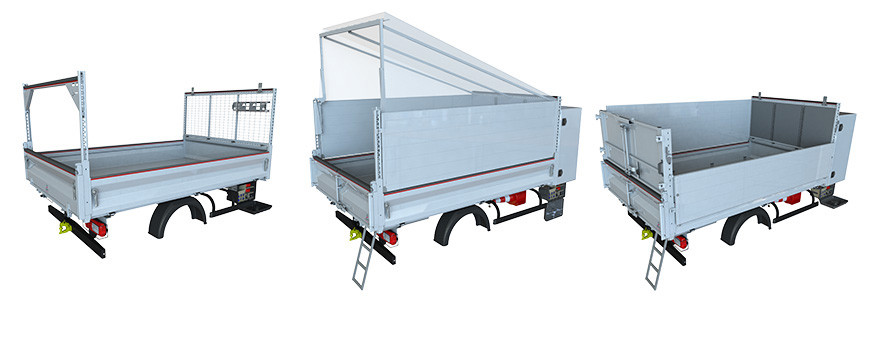 For JPM there is not just ONE landscape gardener's tipper but three:
The Pruning tipper
The Garden Maintenance tipper
The Landscape Gardening tipper
They are real work tools which facilitate the daily activities of landscape gardeners in terms of ergonomics and safety, and so enable them to save time. The principle is simple: JPM adds options to its JPM Original aluminium rear tipper and so transforms it into a specialised tipper for the landscape gardening profession.
As well as the options already in existence (extensions, tool-holders, universal door, beam racks, etc.) JPM has developed 4 new options:
- The special grinding protective roof preventing the scattering of wood shavings during grinding and eliminating clean-up time on completion of the work
- The cone holder making it possible to have the items for securing the site always available
- Lashing rings on the cab guard facilitating the strapping of small pieces of equipment
- A strap storage box organising the storage of straps
So the landscaping professional benefits from all the assets of a JPM Original aluminium tipper: robust, reliable and durable as well as customisation for his/her trade. And the JPM tipper remains a modular work tool throughout its life. In part, this customisation may be carried out by the user him or herself using the JPM online shop.
JPM has placed the landscape gardener at the centre of its considerations in order to offer the work tool best adapted to his/her professional activities.