WHY DOES JPM MAKE THE EXTENSION GUSSETS REMOVABLE?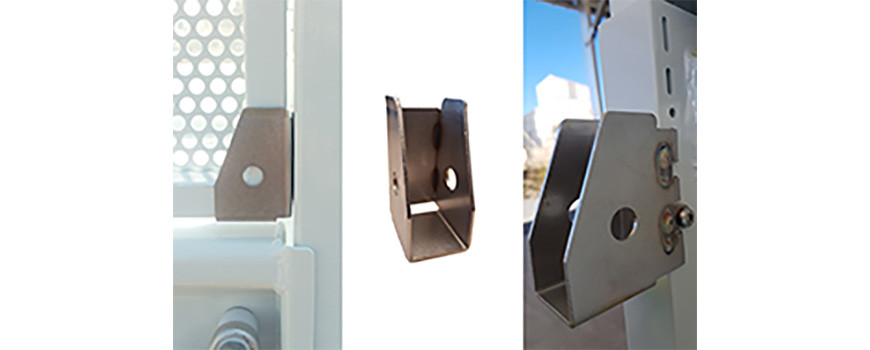 REMOVABLE gussets have many advantages.
Easy to install: Snap-on + screws
Can be installed or not, depending on the users' needs
Compatible with sideboards 350 or 400 mm high
Very easy to replace if damaged
Made of stainless steel, unpainted
Equivalent strength to a welded gusset: The work is done from the inside out
Why replace welded gussets?
Throughout its lifespan, a welded gusset is put under many stresses:
When it's manufactured
A welded gusset can be significantly deformed during the welding process, preventing the extension from being correctly installed
A welded gusset is more difficult to paint, so there may be paint gaps, especially on the inside
When it's in use
A welded gusset is required for all of the tipper's users, even for the 85% of users who do not use extensions (and with them, extension gussets).
An extension gusset can damage the tipper's load, e.g. the bags, by piercing them.
When loading the tipper, they can get caught or twisted... Very few tippers more than 2 years old still have gussets in good condition
A welded gusset limits the user to one sideboard height: 350mm.
A welded gusset is not always able to receive a plank: There is often not enough space for the thickness of the plank
When it's being repaired
Repairing a welded gusset is quite cumbersome: You have to remove the damaged gusset, weld a new one on, and finally repaint.

The REMOVABLE extension gusset is therefore the flexible, practical solution that can be tailored to the needs of ALL tipper users.